May 16 - 18, 2021
Celebrate the Giving of the Torah
Davening, Discussion, and Dairy Desserts
Shavuot begins on the evening of Sunday, May 16. Shavuot commemorates the giving of the Torah, and is celebrated with all-night study, prayer, and delicious dairy food. We've got all three. See below and mark your calendars for our upcoming study, prayer and activity opportunities!
---
Tikkun Layl Shavuot - Shavuot Study
The first night of Shavuot is traditionally observed by staying up all night to study, a "Tikkun Layl Shavuot."
Click here to register for in-person and virtual participation!
"Me, Us, and Them" - Sunday Night, May 16 - Cheesecake and other dairy treats will be available!
8PM - Mincha
8:15PM - Session 1: "Who is 'we'"? How does our Jewish tradition define community and responsibility for those near and far? Led by Rabbi Heller

9:15PM - Ma'ariv
9:30PM - Session 2: "All for one, and one for all." Is it better to do ritual individually or as a community? Why 10 for a minyan? Led by Rabbi Konigsburg

International Tikkun Layl Shavuot hosted by The Rabbinical Assembly - Beginning Sunday, May 16 at noon
We are proud that both of our rabbis are featured. Rabbi Heller will be teaching at 11:00PM on "When is the Pandemic Over" and Rabbi Konigsburg and his father (also Rabbi Konigsburg) will be team-teaching at 6:30AM on "Ideas we need to teach Jewish children (and adults too)". - Click here to sign up!
---
Service Schedule
In-Person Options TBA
All services will be available via the Virtual Synagogue
9:30PM Tikkun Leyl Session 2
Monday, May 17
9:00AM: Shavuot Morning service - Shavuot Morning Siddur
6:15PM: Mincha Service - Shavuot Mincha Siddur
12PM: Lunch and Learn (available in-person and virtually)
6:15PM: Mincha service -
Shavuot Mincha Siddur
Accessing the Virtual Synagogue: When it is time for the service to begin, visit
https://zoom.us/j/8297008085
to enter the B'nai Torah Virtual Synagogue! For security purposes, our Virtual Synagogue is private for B'nai Torah members and friends. To request access to our Virtual Synagogue, please
submit this form
, and a member of our staff will be in touch with more information. If you are a B'nai Torah Member, please check your email for the password.
---
Pre-Shavuot Celebrations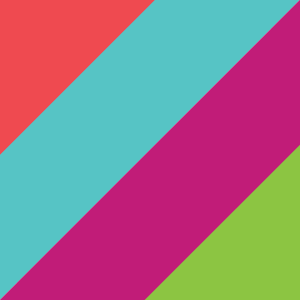 Congregational Pre-Shavuot Block Party - Sunday, May 16 - Click here to register!
Join us in the B'nai Torah Parking Lot for Ice Cream, DJ, Shavuot Themed Trivia and Prizes, Games, Dancing, and MORE!
Open to all. Registration is required to attend.
Sun, May 9 2021 27 Iyyar 5781