CONGREGATION B'NAI TORAH
Preschool
---
2020-2021 School Year Registration is NOW OPEN!
BEFORE REGISTERING, PLEASE NOTE THE FOLLOWING IMPORTANT INFORMATION:
1. In order to register for the 2020-2021 school year, you must log into our system. If you do not have an account yet or if you need help logging in, please contact Hilary Sloane at hsloane@bnaitorah.org.
2. If you are a member of B'nai Torah, please select the term titled "Preschool 2020-2021 - B'nai Torah Members." If you are not a member of B'nai Torah, please select the term titled "Preschool 2020-2021 - Community."
Click here to login and register!
---
WHY YOUR FAMILY WILL LOVE CONGREGATION B'NAI TORAH PRESCHOOL:
Focus on Jewish values so children gain strong positive Jewish identities.

Children understand the value of being a mensch and a good friend.

Children are encouraged to explore.

Learning is play-based, hands-on and experienced in multi-sensory environments.

Our social-emotional curriculum helps children learn empathy and social problem-solving. Our students can identify and embrace feelings and learn how to calm themselves.

We are inspired by the Reggio Emilia approach which teaches children how to think and problem solve.

Our teachers really know each child, and individually mold them both academically and socially.

Children are active participants in their learning.

We include the Georgia Early Learning and Developmental Standards guide which covers all preschool learning domains in our curriculum.

We are accredited by Bright From The Start which means we hold ourselves to higher standards in safety and hygiene.

We are lucky to have an active, friendly and supportive parent community.

Open teacher-parent communication is a cornerstone of our program. Families always know what is going on in their child's classroom.

Our preschool follows standards that ensure Kindergarten readiness. Our Pre-K is accredited by the State.

If you would like to schedule a tour, please email Ilana Burstein, Interim Early Childhood Education Director, at iburstein@bnaitorah.org. ​
---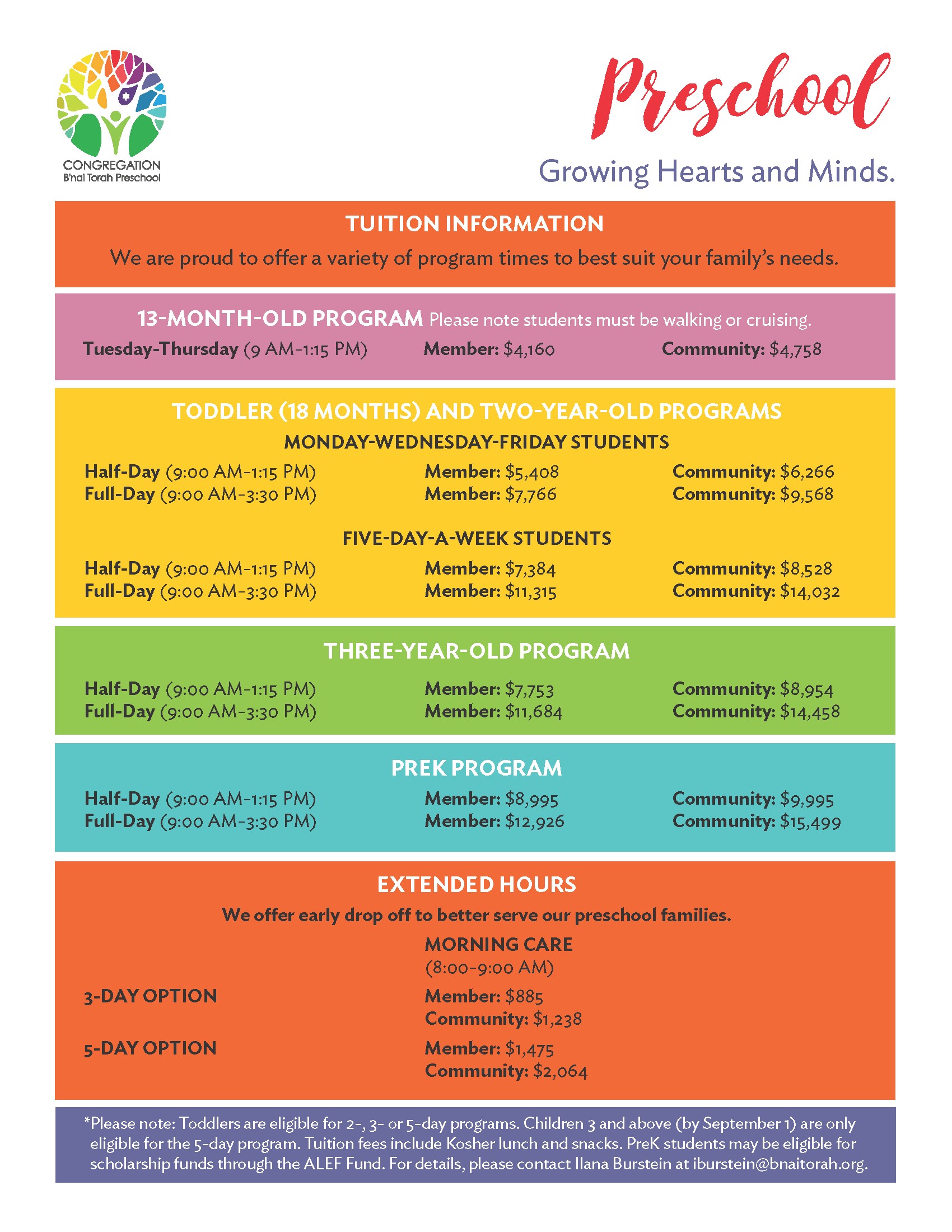 Thu, July 9 2020 17 Tammuz 5780