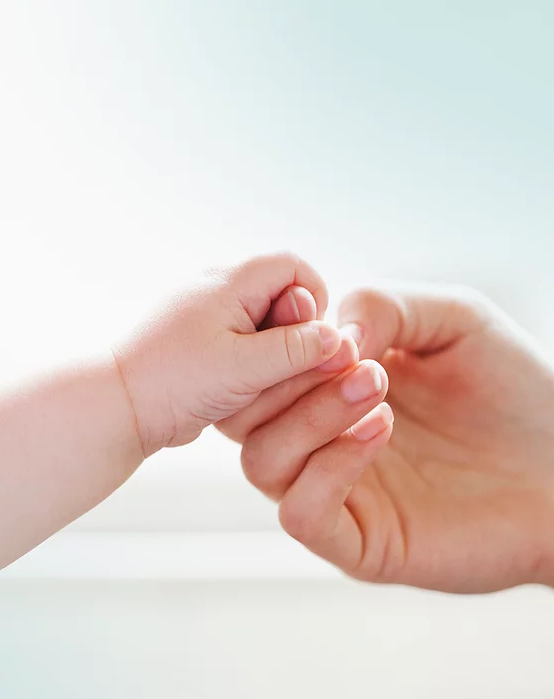 We are delighted to help your family welcome a new arrival, with rituals that may take place in a family home, our beautiful sanctuary, or another location that is meaningful to you. Our rabbis are excited to get to know you and your family, help you choose the perfect Hebrew name, and create a ritual that incorporates ancient Jewish traditions and your family's unique situation.
​
We are attuned to the special concerns that may arise in cases of adoption or surrogacy. While we encourage families to join our congregational family as members, we will also offer these services to non-member families on a fee basis. We also offer a class called L'mazel Tov for parents who are expecting.

Brit Milah (Bris)
Brit Milah, circumcision, is a ritual for welcoming Jewish boys that dates back over 3500 years. It takes place on the 8th day of a baby's life. Special rules apply if a baby is born after sundown, or if a bris might fall on Shabbat or a holiday, but we can help you navigate these.
The physical procedure is performed by a mohel, a rabbi or doctor specially trained for this purpose. We've seen all the local mohels in action, and we've chosen three to be on our "recommended" list.
Our rabbis will work closely with you and the mohel to include family in traditional roles or with additional readings.
Roles at the bris may include:
Kvatterin: Bringing the baby into the ceremony

Sandek: Holding the baby during the bris

Sandek 2: Holding the baby during the prayers which follow the bris

Leading English Prayers

Placing the baby on the chair of Elijah

Leading Hamotzi

Naming
Traditionally, the naming of a Jewish girl took place at a synagogue service, as part of the Torah service. In modern times, many innovative rituals have developed which may take place at home or in our synagogue, to celebrate a daughter's entry into the covenant. These rituals will include the traditional naming prayer, or they may incorporate ritual objects like Shabbat candlesticks or a tallit. Our rabbis are happy to work with you to create the perfect service following the traditional or the more innovative approach.
Contact

If you would like more information about a Baby Naming or a Brit Milah, please contact Rabbi Joshua Heller at rabbi@bnaitorah.org or Rabbi Hillel Konigsburg at rabbik@bnaitorah.org, or Rabbi Elizabeth Breit at rabbibreit@bnaitorah.org.
Sat, September 30 2023 15 Tishrei 5784