Congregation B'nai Torah Virtual Services and Daily Minyan
Following the guidance developed by the CJLS (with Rabbi Heller's help), we have moved to a "virtual" format in which we will consider a minyan to be constituted as long as we have 10 Jews who can see each other. Praying at home, looking at a screen is very different from our usual experience. For some tips on how to get the most out of the experience, see this article by Alexander Davis.
If you'd like to be an active participant in our virtual services, visit our Virtual Synagogue at https://zoom.us/j/8297008085.
If you would like to watch our virtual services, all Shabbat and select weekday services are available via livestream here.
For security purposes, our Virtual Synagogue is private for B'nai Torah members and friends. To request access to our Virtual Synagogue, please submit this form, and a member of our staff will be in touch with more information. If you are a B'nai Torah Member, please check your email for the password.
Siddur Request Options: To download all siddurim other than weekday morning, as well as upcoming Torah portions, click here and select "Siddur Lev Shalem" and/or Etz Hayim with the name of the portion. If you would like to borrow or purchase a siddur or chumash for home use, please click here. If your child had a Bar or Bat Mitzvah at B'nai Torah, you may already have a siddur at home.
---
Saturday night services are at 5:00PM followed by Shaleshudis.

Special Services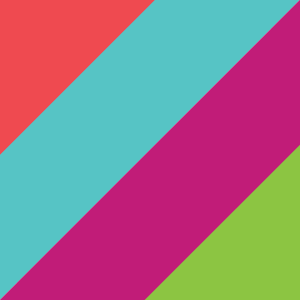 Jewish Fertility Foundation Shabbat - Friday, April 16 at 6:15PM
Join us and the Jewish Fertility Foundation of Atlanta in bringing infertility awareness to our communities. Too often, infertility is a silent struggle, and we may not even be aware when friends, family members or neighbors are suffering. On this Shabbat, we will have materials available to increase understanding of these issues. Click here to register!
---
Information for Virtual Shabbat
Shabbat Schedule:
Friday Night: 6:30-7:30 PM -

Click here

to access a PDF of the Friday evening siddur (Lev Shalem).

Saturday Morning: 9:00 AM -

Click here

to access a PDF of the Saturday morning siddur (Lev Shalem).

Saturday Afternoon: Shabbat afternoon/evening services start time will move with sundown. See above for specific service time for each week. Service will be followed by a brief study session, Ma'ariv and Havdalah. -

Click here

to access a PDF of the Saturday afternoon siddur (Lev Shalem).

Rosh Hodesh Siddur and Torah Reading: Click here to access a PDF of the Rosh Hodesh morning siddur.

We don't want to encourage people to use electronic devices on Shabbat and want to minimize any potential violations of Shabbat for those who seek to participate. With this in mind, please download the Zoom app (for phones or tablets) and the siddur (and print out) before Shabbat.

Logging in for Friday night services before Shabbat and leaving the Zoom on is not a problem regarding observance of Shabbat. We have set up streaming so the same room will remain active through the morning service. This means your household can join services Friday night and remain on through the morning service. It is possible to set a computer, phone or tablet to "stay awake" over Shabbat (see below). However, if you are doing this, it is key that you log in from a room in your house where activities and noise will not be a disruption to others.

How to have your computer/tablet not turn off over Shabbat:
Make sure it is plugged into power.

For iPhone/iPad, in settings, under display and brightness, set auto-lock to never.

For PC,

click here

.

For Mac, in Control Panel, under "Desktop and Screen Saver," change "Start After" to "Never."
---
Information for Virtual Daily Minyan
Morning Minyan: Sunday at 8:45 AM, Monday-Friday at 7:00 AM - Service with short study immediately following. - Click here to access a PDF of the morning service siddur (Artscroll).

Evening Minyan: Sunday-Thursday at 6:15 PM - Service with short study immediately following. - Click here to access a PDF of the evening service siddur (Lev Shalem).
Beginning Sunday, March 14, our afternoon services will include Mincha only.
---
Virtual Service Login Instructions
Computer Video Instructions: Click the link associated with each class above. This should launch the video call. Click "Open Zoom Meeting" to join the class. If this does not work, please follow the instructions below.
Create a free account by clicking "Sign Up, It's Free."

At the top right, click "Join A Meeting."

Enter the Meeting ID: 829 700 8085#.

You will then have the option to turn on/off your microphone and video camera.
Phone and Tablet Video Instructions:
If you do not have the Zoom app on your phone or tablet, visit the App Store and download the app. The app is called ZOOM Cloud Meetings. Look for the icon below.

Open the app and click "Join a Meeting." You can also click the links below, and you will see a prompt to open the meeting in the Zoom app.

Enter the Meeting ID: 829 700 8085#.

You will then have the option to turn on/off your microphone and video camera.

Two things that we have learned about Zoom:
If you have your camera aimed at your seated face level, other participants will get a different view when you stand up. If you can, aim your camera a bit higher than you normally would, and when you stand, stand back a bit from the camera, if possible.

Ambient noise from all those assembled can overwhelm the leader. We are therefore starting everyone on mute. You can use the microphone icon on the lower left of your screen to temporarily un-mute yourself to respond amen or sing along. If you are on a computer, you can also hit the spacebar.

Additional Questions? Email Ashley Cohen at acohen@bnaitorah.org, and she will have one of our volunteers call you to assist. Every Zoom event also has an associated phone number if you prefer not to join via computer.
Fri, April 23 2021 11 Iyyar 5781