Accessing our "Virtual Community Room"​​
We are working to provide virtual activities so that we can continue to serve our community through the current crisis. A list of activities open to the congregation will be updated regularly here.
Our virtual events are open to everyone! B'nai Torah membership is not required to join our virtual activities.

If you need help accessing Zoom, please scroll to the bottom of the page for step-by-step instructions.
---

Author Talk with Stacey Steinberg: "Growing Up Shared" - Wednesday, August 12 at 7:30 PM
Join us for an important and enlightening discussion with author, Stacey Steinberg, about sharing information safely on social media. We are thrilled to have Kelly Cohen, Director of JumpSpark, as the moderator for this program. Stacey will discuss topics from her book, "Growing Up Shared: How Parents Can Share Smarter on Social Media and What You Can Do to Keep Your Family Safe in a No-Privacy World." During this program, topics will include the power of sharing, when others share online about our kids, understanding how our kids feel about sharing and more. We are happy to be partnering with JumpSpark and the Jewish Moms of Atlanta Facebook Group for this program. Click here to register!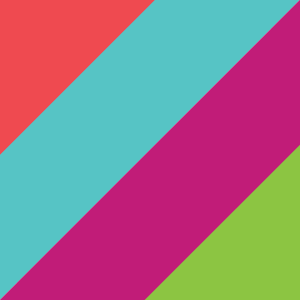 B'nai Torah Virtual Spirit Day - Sunday, August 16
While we wish we could host our annual "Back to Shul Bash" to ring in the beginning of a new year at B'nai Torah, we've created a way to come together virtually instead! The B'nai Torah Virtual Spirit Day has something for everyone. From baking demos to story time, online games to magic shows, this day is bound to lift your spirits as we embark on our new year together. Click here to register for any and all events you'd like to attend!
Morning Minyan and Adult Education - 8:45 AM

Young Families Shabbat Candle Making - 10:00 AM

Rustic Apple Tart Baking Demo with Debbie Lewis - 11:00 AM

Club 345 Multiplayer Snake Online - 1:00 PM

Virtual Magic Show with Ken Scott - 4:00 PM

Bingo - 8:00 PM

Weekly Virtual Commute - Monday, August 17 at 8:45 AM
Join Rabbi Heller and Rabbi K each Monday morning for 15 minutes of spirituality to start your work week. Click here to submit a one-time registration form!

Wise Aging Series - Wednesdays from August 19 - October 7 at 7:30 PM
Virtually connect with Rabbi Judith Beiner and a peer group of individuals in our sixties and seventies as we process the experiences of our lives and explore more ways to enrich the years to come. You will be guided through reflective work that enables you to come to new understandings about your life, yourself and your values. The course will take place on Zoom once a week beginning on Wednesday, August 19 from 7:30-9:00 PM. Subsidized registration is $90 per person which includes the course book. Topics include: Exploring This Stage of Life, Becoming One's Authentic Self, A Life Review, Learning to Live with Loss, Change and Death, Cultivating Wisdom, and Leaving a Legacy. Click here to register!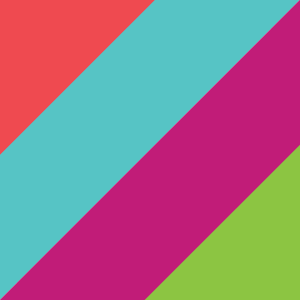 Garden to Table Cooking Demo with Elaine Silver-Levine - Sunday, August 23 at 4:00 PM
Have you been working on your home garden? Have you always wanted to make a meal with freshly grown ingredients? Join B'nai Torah member, Elaine Silver-Levine, for a garden to table cooking demo! She will demonstrate how to make a homemade squash soup, fresh pico de gallo and a delicious salmon dish!She will demonstrate how to make a homemade squash soup, fresh pico de gallo and a delicious salmon dish! Click here to register!
---

Virtual Mah Jongg
Interested in joining a B'nai Torah virtual Mah Jongg game? Contact Ashley Cohen at acohen@bnaitorah.org with your name, contact info and mah jongg skill level, and she will follow up once we have enough interest.
20s and 30s Risk Online Game
Rabbi K is getting a group together to play Risk (the board game) online. The game/s will take place over multiple days, with a 48 hour turn limit, so the time commitment is flexible. If you are up to playing the strategy game, email Rabbi K at rabbik@bnaitorah.org, and he will follow up once we have enough interest.
---
Weekly Activities: The following weekly events will continue to be held in the Virtual Community Room. No registration required.



Knitzvah - Sundays at 1:00 PM
Knitters of all skill levels and ages are invited to participate in our virtual Knitzvah session!

Weekly Boomer Happy Hour - Wednesdays at 5:00 PM
Grab a drink and/or snacks and spend some time with your fellow B'nai Torah Boomers via Zoom! Share ideas for keeping yourself entertained at home, discuss any emotions you're feeling during these uncertain times and enjoy some time with friendly faces!
Accessing the Virtual Community Room: When it is time for the event to begin, visit https://zoom.us/j/5682481607 to enter the B'nai Torah Virtual Community Room! For security purposes, our Virtual Community Room is private for B'nai Torah members and friends. To request access to our Virtual Synagogue, please submit this form, and a member of our staff will be in touch with more information. If you are a B'nai Torah Member, please check your email for the password.
---
Virtual Activity Login Instructions
Once you register for an event above, you will receive a confirmation email containing the Zoom link. This link will launch the video call. Click "Open Zoom Meeting" to join the program. If this does not work, please follow the instructions below.
Computer Video Instructions:
Create a free account by clicking "Sign Up, It's Free."

At the top right, click "Join A Meeting."

Enter the Meeting ID located in the confirmation email

.

You will then have the option to turn on/off your microphone and video camera.



Phone and Tablet Video Instructions:
If you do not have the Zoom app on your phone or tablet, visit the App Store and download the app. The app is called ZOOM Cloud Meetings. Look for the icon below.

Open the app and click "Join a Meeting."

Enter the Meeting ID located in the confirmation email

.

You will then have the option to turn on/off your microphone and video camera.



Wed, August 12 2020 22 Av 5780